An event supporting the YULA scholarship fund.
NAGEL FAMILY BOYS CAMPUS
9760 W. Pico Blvd.
Los Angeles, CA 90035
Rena and Jamie are dedicated to Israel education for both adults and children.  They commit much of their time to help adults and children alike to cultivate a better understanding of Israeli history, both past and present, in order to develop stronger ties between our community and Israel and into the future. 
Rena and Jamie are proud parents of three children, Etan – Shalhevet '03 (and Lindsay), Danielle '07 (and Josh) Hirsch and Jack '10 (Fun fact: Etan went to Yeshivat Reishit with Rabbi Sufrin). They have two beautiful grandchildren, Len Hirsch and Noa Frankel. Rena is a proud graduate of the third graduating class of YULA 1982 and has maintained many lasting friendships from her time at YULA. 
They are very proud that all seven of their Los Angeles nieces and nephews that live in Los Angeles are graduates of YULA as well, and this year they have a great nephew at YULA, the sixth to take Jamie's class!
Rena was born in St. Louis, Missouri and moved to Los Angeles with her family in 1972. When YULA opened its doors in 1979, Rena was in the first 10th grade class. She has very fond memories of both Dr. Bruce Powell and Rabbi Herbert Hexter from those years. After graduating from CSUN, Rena worked in Marketing and in Senior Management support at a bank. She eventually wanted to be on the same schedule as her children at Hillel Hebrew Academy and managed its Early Childhood Office. Today, Rena works in their family real estate business with Jamie and their sons, Etan and Jack.
Jamie is a born and bred Angelino. After attending Hillel, Yavneh, Rambam, Skokie Yeshiva, and Bnei Akiva Hachshara Kibbutz Saad, Jamie graduated from CSUN.  Over his career he has worked in different roles in his family's businesses. Today he spends his time in the real estate business, but the highlight of his week is teaching the YULA Boy's Israel Scholars Seminar. For the past 17 years Jamie has spread the ideals of עם ישראל, בארץ ישראל אל פי תורת ישראל to our future leadership. Jamie also teaches a community adult class in Israel History. 
Rena and Jamie met at Camp Moshava Big Bear as teenagers. They have actively been involved in Bnei Akiva for over 40 years. They have served in many different leadership roles over the years and continue to support Bnei Akiva in its Israel Education for our youth. Being involved in Bnei Akiva as teenagers gave them the leadership tools they have used during their adult years serving on the Hillel Board, PTA, Head of School Search Committee, and currently on the Bnei Akiva Parent Board and Executive Board. They have chaired banquets for Hillel Hebrew Academy and have been on dinner and special event committees for Young Israel of Century City and of course, YULA.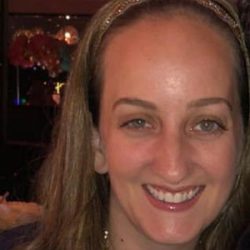 Rachel was born and raised in Los Angeles, attending Yavneh Hebrew Academy before graduating from YULA in 2000. Rachel's brother, Rabbi Shlomo Einhorn '96 is also a proud YULA graduate. While at YULA was an avid basketball player and received athlete of the year in 2000.
After graduating from YULA, Rachel attended Michlelet Esther in Israel, attended Stern College in New York and received her bachelors in sociology from CSUN. Rachel spent time working at the Freda Mohr Center, Jewish Family Service working with community seniors.
Rachel and her husband Akiva, are the proud parents of Emma '23, Michael '25 and Sarah. 
Rachel and Akiva are actively involved in community work. Akiva was the President of Yavneh Hebrew Academy for several years. Rachel was the Yavneh PTA President for two years and most notably has run the Yavneh PTA Chanukah Boutique for the past 11 years, turning it into the largest Chanukah Boutique in Los Angeles! Through the years, Rachel has been involved in community work including volunteering for the OU, Bikur Cholim, Chai Lifeline, and Yavneh Kehilla.
Trustees Event Chairs Emeriti
Susan & Michael Baum
Sheryl Neuman & Mark Hyman
Tina '85 & Michael Loboda
Elayne & Howard Levkowitz
Zahava & Daniel '99 Uretsky
Alison '98 & Evan Anziska
Rita & Shalom Aynesazan
Michelle Barak
Ilana and Ari Berenson
Ruth & Seth Berkowitz
Ariana & Michael '98 Bernstein
Debra & Steven '94 Bernstein
Yona & Isser Elishis
Shana '91 & Donny Feldman
Victoria and Charlie Frankel
Devora & Moishe Frankel
Ruchie & Steve '96 Fried
Michal '91 & David Gershov
Barbara & Alan Gindi
Nancy & Yasha Gofman
Ilana & Gil Goldschein
Simona & Steven Heumann
Chaya & Mark Horowitz
Cheryl Ibgui '84
Gila & Yitzy '00 Katz
Lesley & Brian Kleinman
Jacqueline '99 & Alain Kuppermann
Melody & Daniel Mahboubi
Marnie & David Nagel
Naomi '00 & Dovi Prero
Stephanie '99 & Tzvi '95 Ratner- Stauber
Miri & Reuben Robin
Mirriam & Aaron Robin
Shira & Benny Rosenberg
Gitel & David Rubin
Rivkie & Dani '86 Samson
Elisa '85 & Alan Schoenfeld
Kelly & Omid Shaye
Shuli & Avi '88 Steinlauf
Jennifer '98 & Phillip '95 Wintner
Efrat '90 & Uri Zisblatt
Elayne & Howard Levkowitz
Ruth & Seth Berkowitz
Yona & Isser Elishis
Rachel Gindi
The J. Samuel Harwit z"l & Maya Harwit-Aviv z"l Charitable Trust
Shuli & Avi '88 Steinlauf
Rebecca & Yehuda Shmidman
Anonymous
Shawni & Jeff Astrof
Dahlia & Art Bilger
Michal '91 & David Gershov
Ilana & Gil Goldschein
Rachel '00 & Akiva Greenfield
Bertie & Tom Levkowitz
Betsy Levy
Mindy & Robert Licht
Melody & Daniel Mahboubi
Lauren & Mark '81 Mintz
Carol & Larry Mizel
Gitel & David Rubin
Lee Samson
Debbie & Sunny Sassoon
Sheri & Arnold Schlesinger
Lesley & Geoffrey Sitbon
Effie '90 & Uri Zisblatt
Sandra & Avy Azeroual
Felice '00 Gottlieb & Shmuel Barak
Michelle Barak
Jennie Lewkowicz & Emanuel Gottlieb
Tina '85 & Michael Loboda
Cheryl & Ronald Nagel
Ziva & Dov Plattner
Rivkie & Dani '86 Samson
Sharon & Morris Silver
Murielle & Steve Uretsky
Zahava & Daniel '99
Valerie & Gary Weitzer
Alison '98 & Evan Anziska
Rita & Shalom Aynesazan
Yoli & Guy Bachar
Dalya & Simon Backer
Susan & Michael Baum
Ilana & Ari Berenson
Esther & Jacob Blaich
Robin & Elliot Broidy
Tabitha & Brian '89 Dror
Gilat '84 & Yossi '84 Englanoff
Esthie & Walter Feinblum
Shana '91 & Donny Feldman
Emil Fish
Victoria & Charlie Frankel
Chana '92 & Paul Gelb
Tracey & Joey '86 Goldstein
Ellen Bronfman & Andrew Hauptman
Angie & Moise Hendeles
Leeba & Zevi Hertz
Amanda & Mark Holdsworth
Nancy Stark & Stanley Iezman
Rina & Sherwin Isenberg
Marlene '88 & Mark '87 Kahan
Cece & Mike Karz
Elisa & Meir Keller
Sigal & Jonathan Kelly
Amy & Mark Kestenbaum
Arlene & Robert Korda
Dina & Fred Leeds
Esther (Nagel) & Paul Lerer
Aviva & Roy Mansano
Gila & Adam Milstein
Annie & Daniel '02 Nagel
Dorit & Harry Nelson
Rinat & Nathan Newman
Susie & Sam Porgess
Stephanie '99 & Tzvi '95 Ratner-Stauber
Denise & Weston Richter
Mirriam & Aaron Robin
Helen & Moshe Sassover
Brigitte '85 & Jonny Schoen
Joy & Ron Sentchuk
Kelly & Omid Shaye
Meryl Shapiro-Tuchin & Mike Tuchin
Judy & Morry Weiss
Sabrina & Aric Zamel
Dana & David '96 Abramson
Nely & Pirooz Amona
Michelle & Benjamin Andron
Lisa '89 & Geoffrey Aranoff
Sara '97 & Yoni '98 Barzideh
Jenny & Moshe '00 Buchman
Ilana & Bobby Daftari
Ilanit & Michael Fallas
Talya & Michael Fayfle
Jessica & Anton Feingold
Estee & Eben Feinstein
Shoshana '99 & Joel Fogel
Devora & Moishe Frankel
Naomi & Ben Fried
Ruchie & Steve '96 Fried
Nancy & Yasha Gofman
Judy '97 & Arye Goldberg
Mazal & Victor Hadad
Elaina & Nachum Hascalovici
Alex Hendeles '99 
Herz Family
Simona & Steven Heumann
Sheryl Neuman & Mark Hyman
Joleen & Mitch Julis
Gila & Yitzy '00 Katz
Lesley & Brian Kleinman
Sara & Benny Kohanteb
Danielle '95 & Steven Kupferman
Jacqueline '99 & Alain Kuppermann
Vivian & Jordan Lurie
Evvy & David Mankowitz
Deborah & Avi Marciano
Nathalie & Glenn Marshak
Tracy & Sidney Mathalon
Rivka & Michael Most
Debra & Scott Mund
Lauren '06 & Levi Nagel
Na'amit & Zev '00 Nagel
Elizabeth '05 & Moshe Neiman
Shelly & Shmueli Newman
Daphne '86 & Jonathan Orenshein
Sarah & Adiv Pachter
Careena '81 & Drew Parker
Naomi '00 & Dovi Prero
Sherri & Babak Rashididoust
Carol & Adam Reich
Rosie & Mark '86 Rosenbaum
Shira & Benny Rosenberg
Rachel & Stephen Ross
Zahava & Avi Ryzman
Elimor & Rafi '02 Ryzman
Esther Hess & Allen Samson
Suzanne & Kevin Schlanger
Lisa & Alan Stern
Mary & Aric Streit
Perri & Jonathan '98 Tabak
Dorit '84 & Alan Teichman
Rachel '06 & Jon Teller
Ilana & Jonathan '05 Uretsky
Sariti & Yossi Wachtel
Soshea Leibler & Jance Weberman
Adi & Phillip Werthman
Annette & Michael '99 Wiener
Fran & Jacob Wintner
Jennifer '99 & Phillip '95 Wintner
Lisa & Yoni '99 Wintner
Lynn & Jonathan Abesera
Yisca & R' Michael Abraham
Huvi & R' Shimon Abramczik
Jacklin & Behrouz Aframian
Anonymous
Anonymous
Anonymous
Bryndie & Moshe Benarroch
Yehudis Benhamou
Sophia & Weissman Benporat
Ariana & Michael '98 Bernstein
Debra & Steven '94 Bernstein
Dena '96 & Joel Bess
Briar Capital Management, LLC
Rosecarrie Goslins Brooks
Karen & Meir Brunelle
Neeli Gottlieb '06 & Eric Cohn
Craft Motion Films
Risa & Simcha Dauer
Batya '13 & Joey '10 Dayan
Yvette & Eric Edidin
Sharon & Kovi Elkus
Taly '04 & Adrian Engel
Cindy '01 & Leeran '01 Factor
Maggie & Zack '10 Finder
Shari & Jeff '85 Fishman
Rena '82 & Jamie Frankel
Rochel & Shachar Gargir
Glynis & Selwyn Gerber
Andrea & Larry Gill


Blima Gottlieb '09 & Akiva Glazerson
Helene & Dan Goodman
Chavi & Baruch Gorman
Miriam H. Goslins
Jamie & Gershie '08 Gruen
Eve & John Halwani
Lori Fogel-Hess & Ron Hess
Jenni & Meir Levin
Esti '84 & Craig Levine
Daphna '06 & Dovid '02 Levine
Olivia '15 Levkowitz
Chaya & Jack '17 Levkowitz
Julia Levkowitz '19
Ella Levkowitz '22
Cheryl Ibgui '84
IDB Bank
Rachel '05 & Aaron Inlender
Melanie & Bernie Kaminetsky
Ronit & Alan Karben
Magda & Harold Katz
Dena & Chaim '07 Katz
Molly & R' Aaron '02 Katz
Malka & Josh '94 Katzin
Lisa Kirschenbaum '84
Aviva & Scott Krieger
Mark Kruspodin
Arlene & Moshe Kupietsky
Susan & Eric Lerner
Robyn & Craig Lewis
Michelle & Josh Lobel
Simcha Mandelbaum
Marcie Meier
Chavee Lerer & Vic Mellon
Samira & Ari Miller
Stuart & Frances Miller
Ruhama & R' Elazar Muskin
Nathan Nehoray
Alexandra Novak
Leora '06 & Isaac Orenbuch
Judy Posner
Sandy & Larry Post
Hindi '96 & R' Adir Posy
Matthew Rayer
Freddie Reiss
Ariel '10 & Ben '10 Richter
Leon Rittenberg
Rachel & R' Shua Rose
Miriam & R' Dov Rosenbluth
Melanie & Rafael Rosenkranz
Shira & Daniel '12 Sacks
Stefanie '07 & Jeremy Sandal
Lauren '10 & Nathan '10 Sazegar
Chelsea '06 & Matthew Schames 
Nancy & Mark Schiff
Catherine & Eric Schneider
Robin & R' Joseph Schreiber
Susan & Peter Schwab
Shirley & Mal Serur
Rachel Shandalov
Deena '88 & Adam Shiff
Dana & Joey '00 Small
Lorraine & Steven Spira
Marcia & Rick St. Laurent
Shoshana & R' Jonah Steinmetz
Yonina & Max Stern
Tamar & R' Arye Sufrin
Blimy & R' Hershy Ten
Elisheva & Yitzchak '99 Tendler
Lisa & Mark Utrata
Talya '92 & Alexander Waldman
Nessia Gottlieb '02 & Yosef Weinstock
Rachael & Jonathan Wernick
Jordana Wertheimer
Geri & Isaac Wiener
Lisa & R' Zev '01 Wiener
Natalie & Chaim Williams
Michelle & Alan Willner 
Deborah & Marc Wishingrad
Kathleen & Brian Wruble
Sarah & Yitzchak Yasharpour